XmAb5871
Completed a Phase 1b/2a clinical trial for the treatment of moderate-to-severe rheumatoid arthritis; entered into Phase 2 development for the treatment of IgG4-Related Disease, and also for the treatment of Systemic Lupus Erythematosus.
XmAb5871 is a first-in-class monoclonal antibody that targets CD19 with its variable domain and uses the XmAb immune inhibitory Fc domain to target FcγRIIb, a receptor that inhibits B cell function. XmAb5871 is the first drug candidate to our knowledge that targets FcγRIIb inhibition.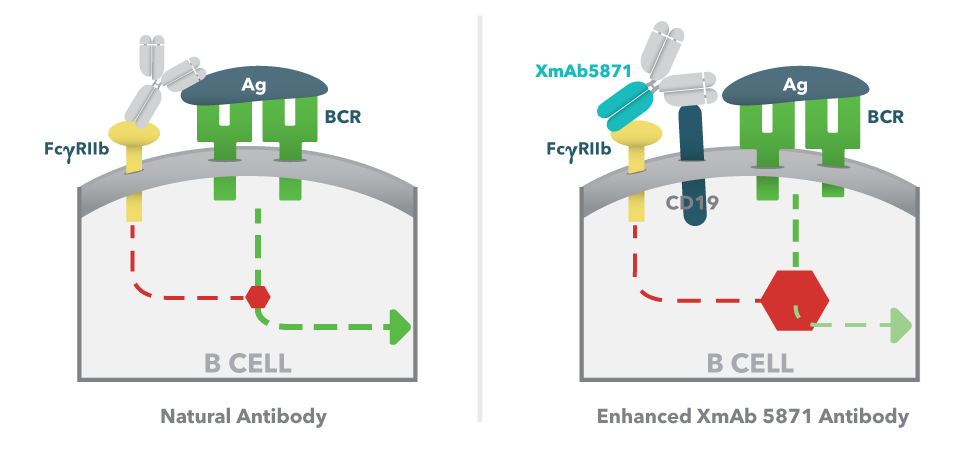 We have demonstrated in animal models and human clinical trials that XmAb5871 inhibits B-cell function without destroying these important immune cells, enabling the natural immune system to function once treatment is no longer needed.
B-cell inhibition is a proven strategy for many autoimmune diseases, from rheumatoid arthritis and lupus to rare conditions such as IgG4-related disease. XmAb5871's highly potent and broad blockade of B-cell activation without depleting B cells differentiates it from other B-cell targeting therapies and has potential for treating many autoimmune diseases.